Harlescott Education Centre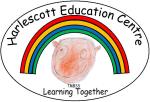 The Harlescott Education Centre accommodates children in Years 3 to 6, usually on a shared placement, remaining on roll with their mainstream primary school.
Aims of Harlescott Education Centre
Our key aim is to develop a highly effective, responsive Pupil Referral Unit which meets the needs of pupils with social, emotional, mental health and medical needs by:
Harlescott Education Centre were first 'Safer Schools' accredited in 2010. We were delighted to have this renewed in April 2019.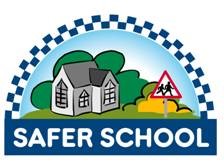 ensuring the safety of pupils by creating a secure environment.
providing a high quality learning experience appropriate to the individual needs of the pupils.
maintaining pupils' programmes in their local community as far as possible.
offering professional assessment of the primary need of the pupils to inform their future placements.
supporting reintegration back into full-time education at the earliest opportunity.
working collaboratively with schools and professional agencies in order to provide an outstanding educational experience.
Harlescott Centre's School Day
| | |
| --- | --- |
| Morning Session | |
| 9:00 | Doors Open |
| 12.00 | Session Ends |
| | The children have a morning break and snack at a time decided by the class teacher. |
| Afternoon Session | |
| 12:55 | Doors Open |
| 15:00 | Session Ends |
| | The children have an afternoon break and snack at a time decided by the class teacher. |
| PE is MONDAY for both AM and PM groups | |
Harlescott Centre Staff
| | |
| --- | --- |
| Head of Service | G Portman |
| Assistant Head - TMBSS | C Lyth |
| Office Manager | K Ridgway |
| Administrator | K Nicholas |
| Specialist Teachers | M Brown |
| | A Francis |
| | A Snow |
| Specialist Teacher (MfL) | S Dodd |
| Teaching Assistants | R Cubbin |
| | A Mansell |