It's not all horsing around at the farm, you know!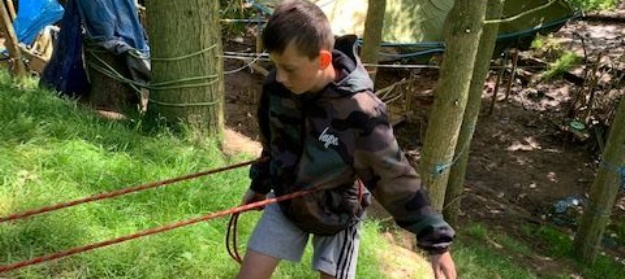 KS3 student from Bridgnorth enjoys the enrichment activities that Red Bush Farm offers.
A KS3 student from Bridgnorth Centre demonstrated that it really isn't all about animals, carpentry and Forest Schools at Lower Bush Farm. Instead, he delivered a perfect demonstration of belaying down a steep slope using a fixed point (a strong tree) as an anchor.