In memory of Harry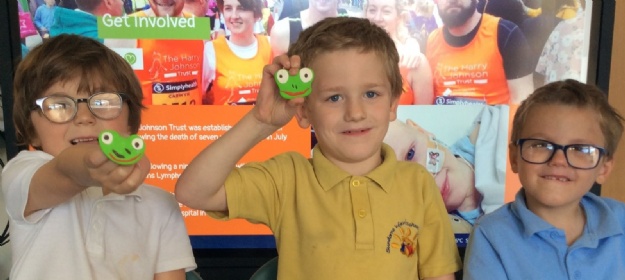 Children at TMBSS chose 'The Harry Johnson Trust' as their charity.
Every year the children raise money to support the many charitable activities carried out by this trust to support children and young people in Shropshire who are cared for by the Children's oncology team at Telford Hospital.
'Sooper Frog' is the logo for the Harry Johnson Trust. Children at Monkmoor used Fimo modelling material to make their own frog badges, contributions given for the badges will go to the trust.